Portable Power 0.5kVA – 3kVA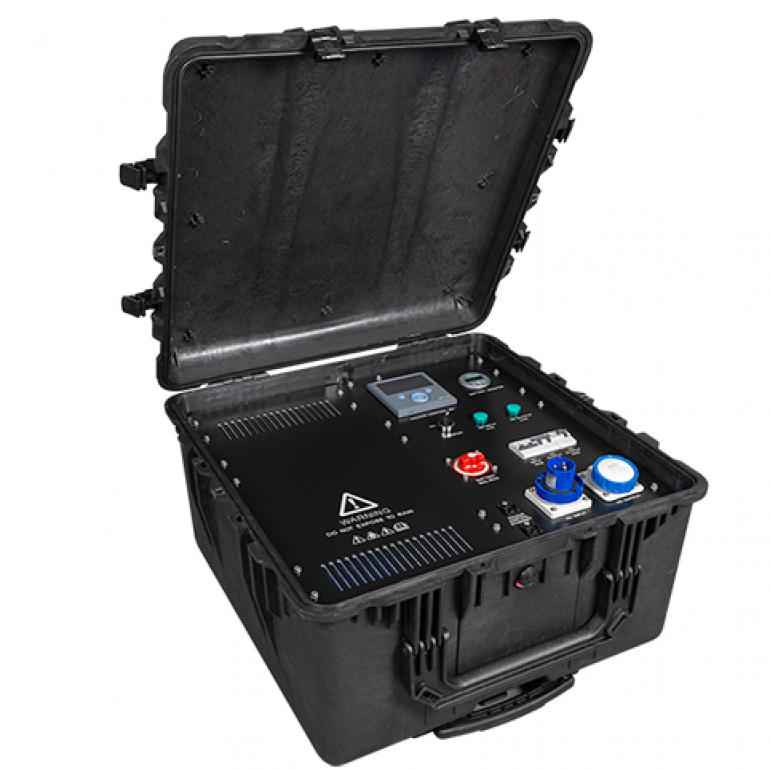 PRODUCT CODE: HG-PP1
The Hybrid Portable is a robust and lightweight hybrid power offering from 0.5kVA – 3kVA of power. The smallest option in our Hybrid power range, the unit offers a robust, compact, mobile energy source for off grid and remote applications and as a portable tool charging stations.
Built for powering everything from CCTV to emergency radio systems Hybrid Portable offers 0.5kVA to 3kVA of power housed within the strongest of cases to withstand the toughest of conditions and transportation methods.
These systems use the latest lithium battery technologies to provide a lightweight, silent power source for demanding applications. The loads can be plugged in directly to the case and offer instant, silent power.
Power to charge the battery store can come from renewable sources, mains power, portable generator or an auxiliary vehicle power supply. This makes the unit an ideal solution for rapid deployment in remote locations, particularly where silent power is a main consideration.
Key features and benefits
Reduce environmental impact and carbon footprint
Reduce noise emissions
0.5kVA - 3kVA
Remote energy management
Chargeable from mains, aux vehicle power, renewable energy source & generators
Tool charging
Lion smart battery technology
Fast charge
IP67 Rated
Specifications
Electrical Properties

Inverter Rated Power
0.5kVA - 3kVA
Transfer Switch
1 x 16A
AC Input
187-265VAC 1PH
DC Voltage Range
38 – 66V
Output Voltage
230VAC +- 2% Frequency: 50Hz +- 0.1%
Peak Power
0.9kW - 6kW
Standard Outlets
1 x 16A 1PH
Operating Range
-5oC to +40oC (fan assisted cooling)
AC Inlet
1 x 16A

Energy Storage

Capacity
768Wh (Usable 538Wh) - 5.75kWh (Usable 4.03kWh)

Mechanical Properties

Dimensions (L x W x H)
632mm x 632mm x 364mm
Weight
33kg - 65kg

Battery
Download the ThinkHire Brochure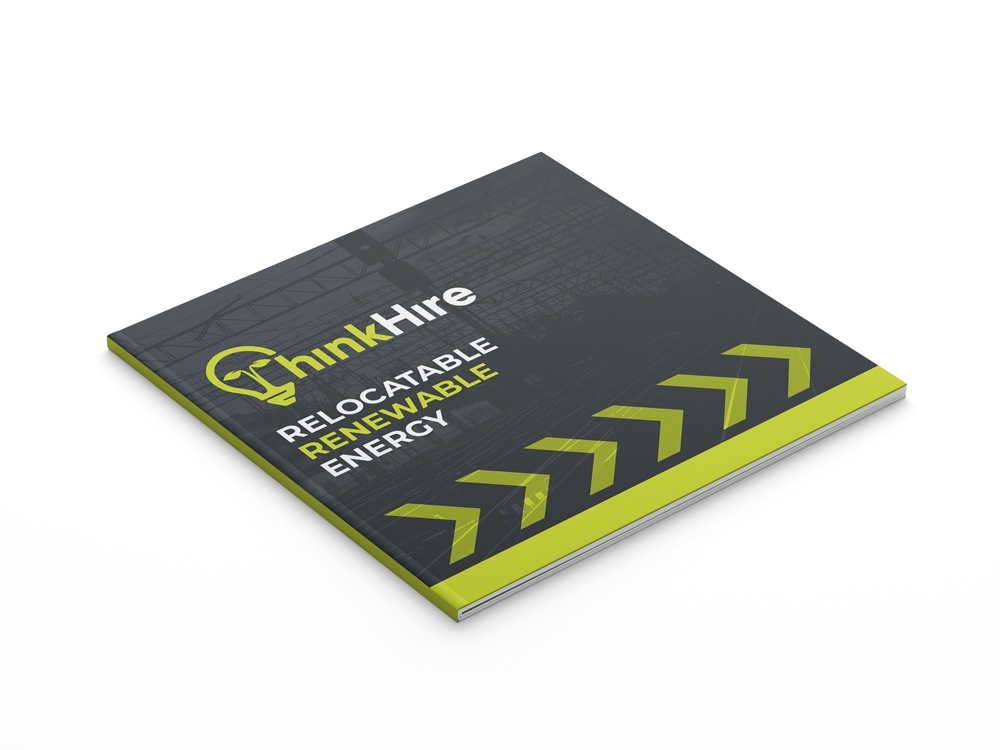 We have over 60 years combined experience in the design, manufacture, hire and sale of innovative products, with an environmentally considerate power supply.