Solar Compound Light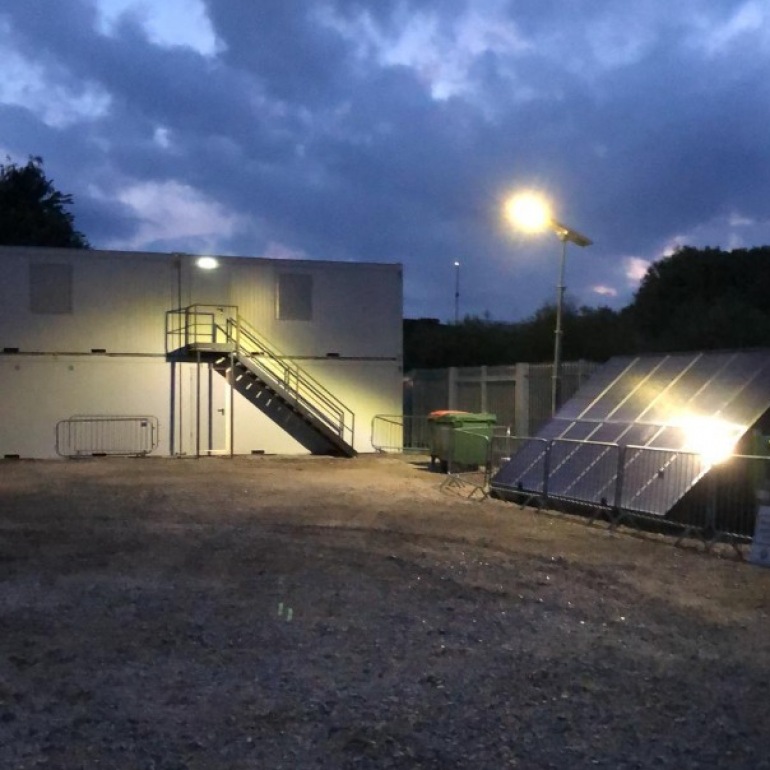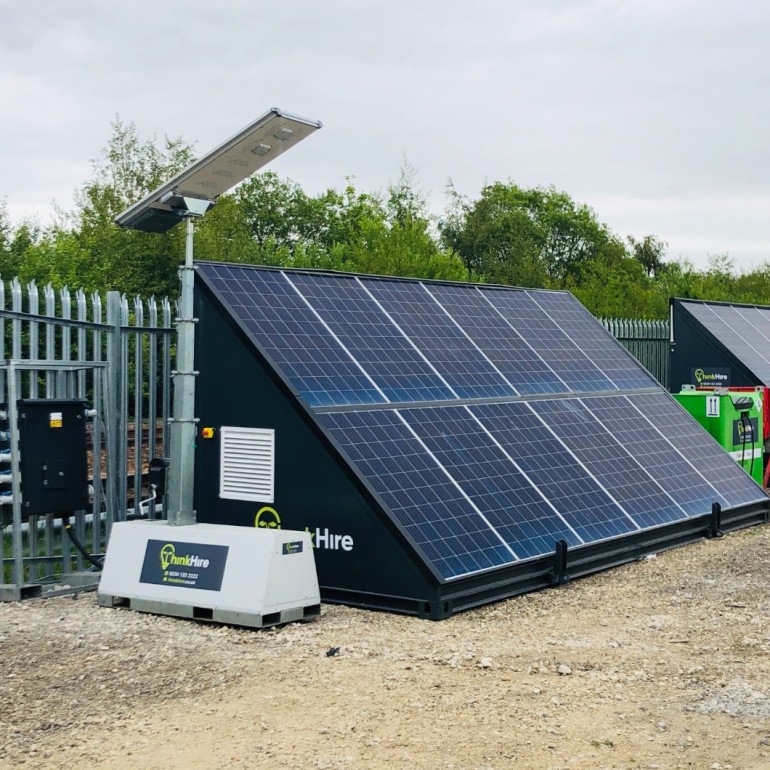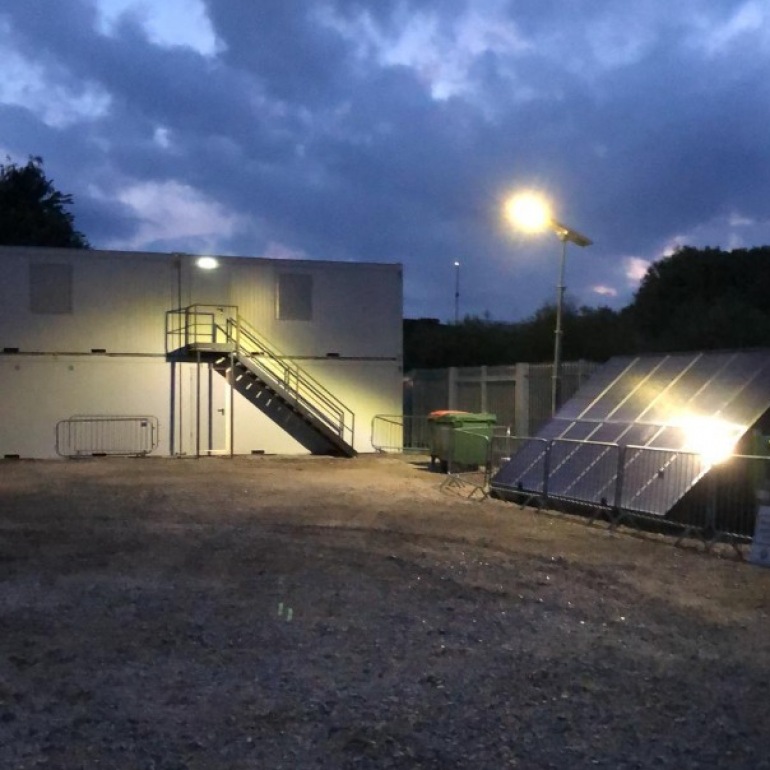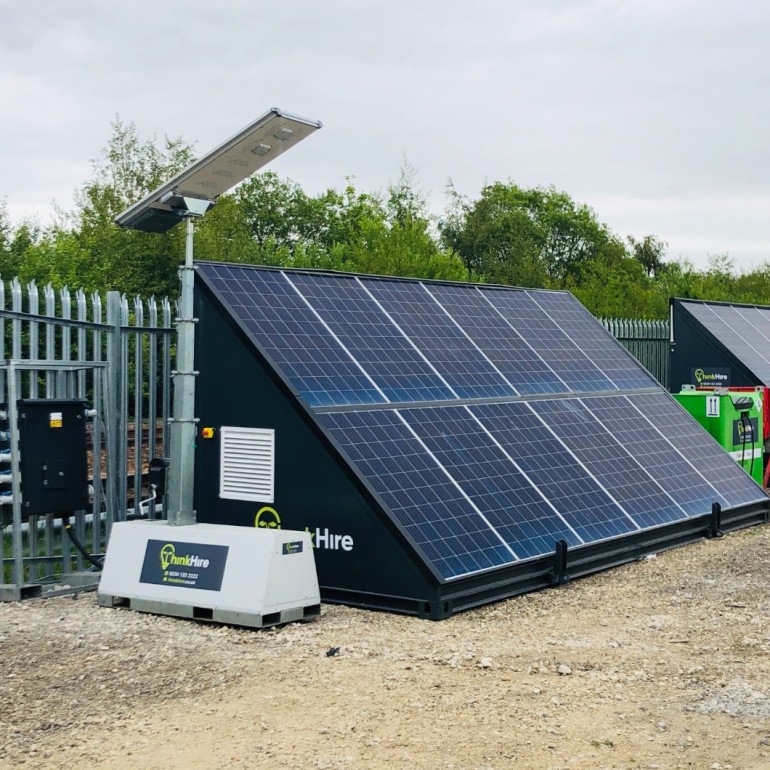 Quick and easy to deploy in almost any area, SL-SCL1 Solar Compound Lights are a cost effective, yet high performance, temporary site lighting solution that delvers both safety and savings. Lighting up to 400m2 using 100% eco-friendly solar power, they are ideal for access and egress areas, such as pathways, roadways and car parks on construction sites. They can also be used to provide storage area and compound lighting for rail and highway projects.
Versatile solar compound lights
Built with simplicity and convenience in mind, the SL-SCL1 Solar Compound Lights have front, side and rear forklift pockets for easy manoeuvrability. The 5.5m stainless steel mast is manually operated and can be raised in minutes for rapid deployment or repositioning. And thanks to the built-in solar panels, there are no issues with fuel safety, fumes or noise pollution, making them ideal for public events and festivals.
High performance solar site lighting
Each of the SL-SCL1 Solar Compound Lights has its own built-in solar panel, providing 130W of power to the lithium battery pack. This is enough to power a powerful 50W LED flood light, illuminating 400m2, for at least 11.5hrs, even on maximum brightness. The recharge time of just 8hrs means solar compound lights are an effective solution even in the middle of winter.
Smart, energy saving technology
PIR motion sensors, which operate from dusk until dawn, make the most efficient use of the stored solar power, conserving energy when the lighting is not needed. This ensures that the SL-SCL1 Solar Compound Lights provide safe and dependable site lighting all night long, even during the long winter nights. The LEDs on these solar lighting towers are also A-rated for maximum energy efficiency.
Water resistant to IP65
To deliver true off-grid flexibility, the SL-SCL1 Solar Compound Lights are designed to be durable, heatproof and dustproof. They are also water resistant to IP65, making them suitable for all weathers as well as environments with damp or spray-heavy conditions.
Talk to our expert team about the benefits of solar lighting today.
Key benefits of solar compound lights
No cost or carbon emissions

– saving money and protecting the environment

Illuminates up to 400m2

– ideal for car parks, walkways and smaller compounds

High efficiency solar panels

– delivering 11.5hrs lighting from an 8hr charge

Forklift pockets

– providing fully flexible deployment

Durable, waterproof design

– suitable for all environments and weather conditions

Energy saving features

– conserve power to maximise performance and battery life
Specifications
Electrical Properties

Solar Panel
130W
Battery Capacity
656Wh Lithium Ion
Battery Runtime Dim Mode
46 Hours
Battery Runtime Bright Mode
11.5 Hours
Battery Life Cycle
2000 Cycles
Lighting Specifications
Illumination @5 lux
400m2
Lighting Head
50W LED c/w PIR Motion Sensor
Max Mast Height
5.5m
Mast Type
Manual
Certified Wind Stability
50mph
Weights & Dimensions
Length
1500mm
Width
600mm
Height
2360mm - 5500mm
Weight
400kg
Download the Think Hire Brochure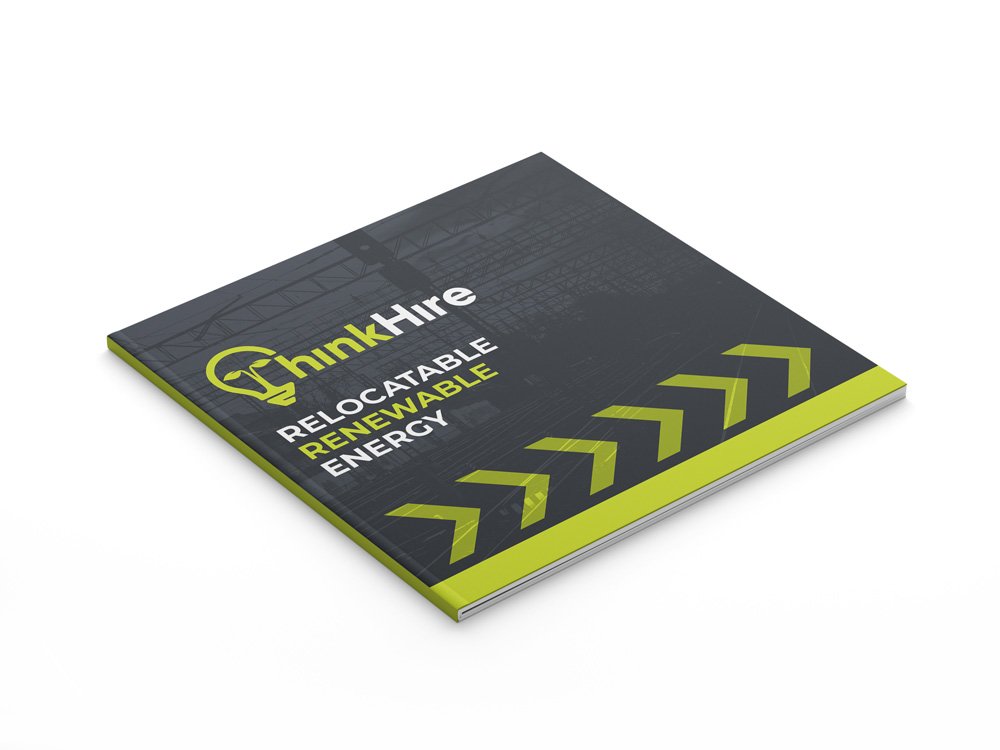 We have over 60 years combined experience in the design, manufacture, hire and sale of innovative products, with an environmentally considerate power supply.