Solartainer Versatile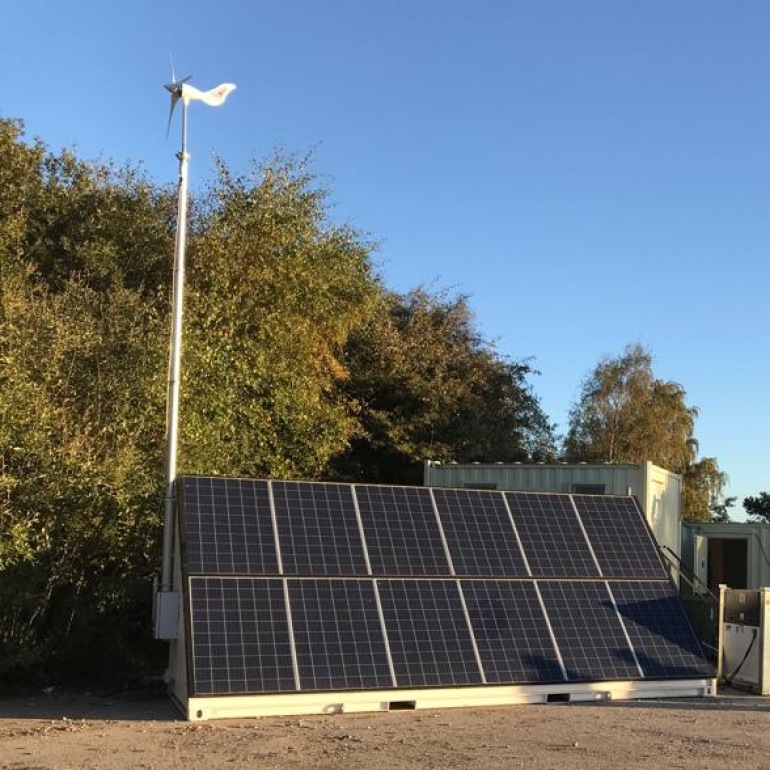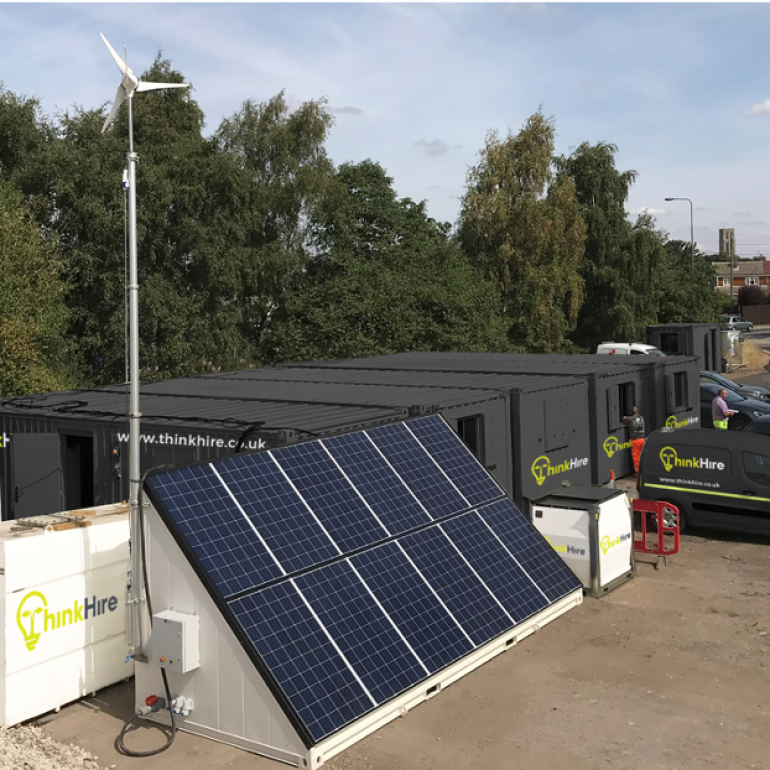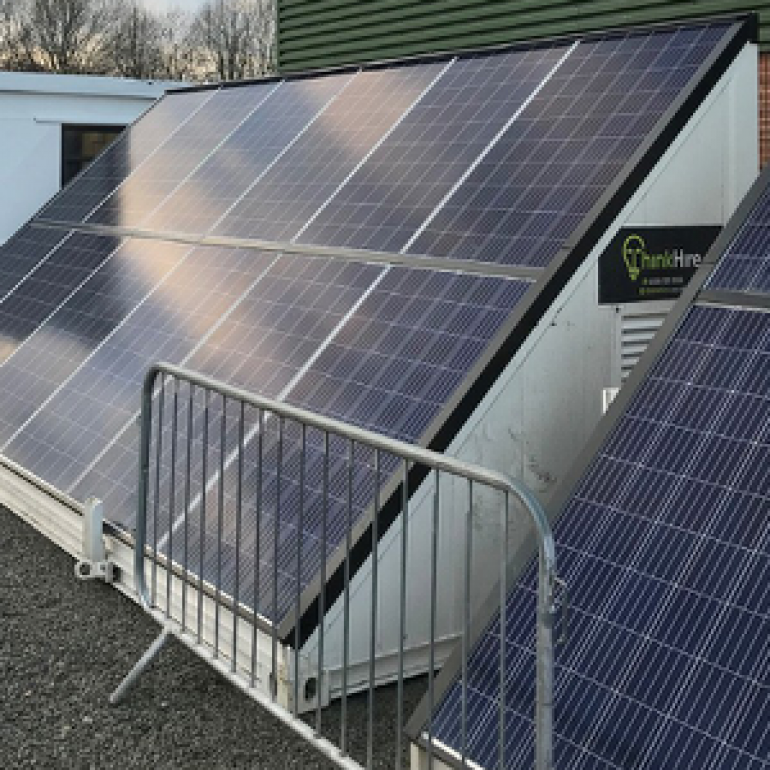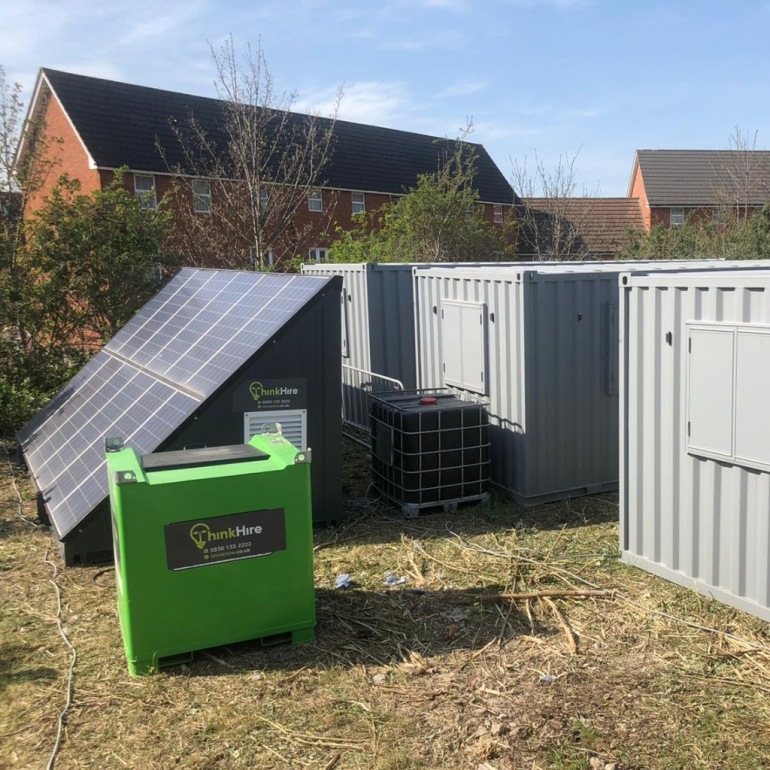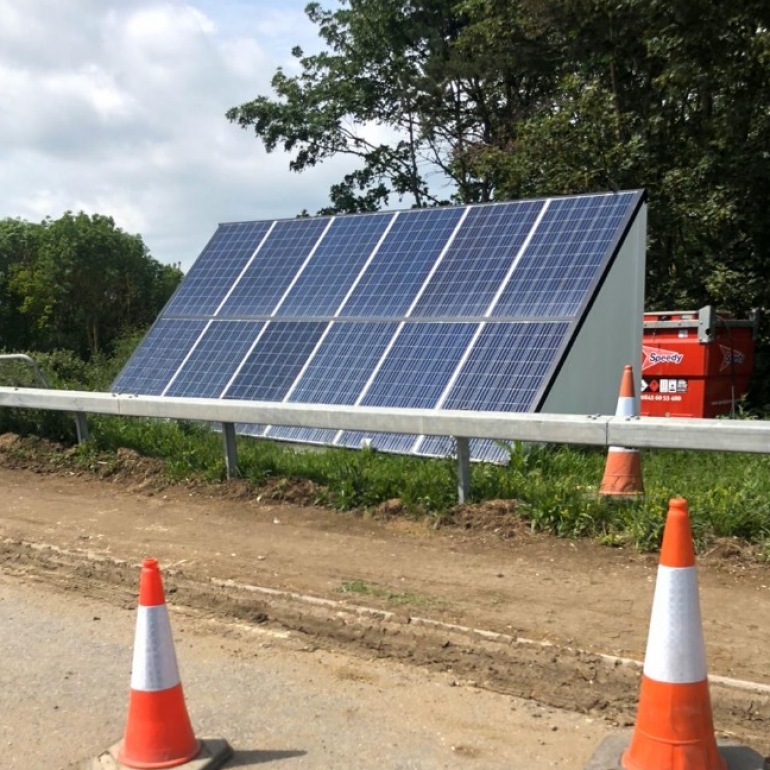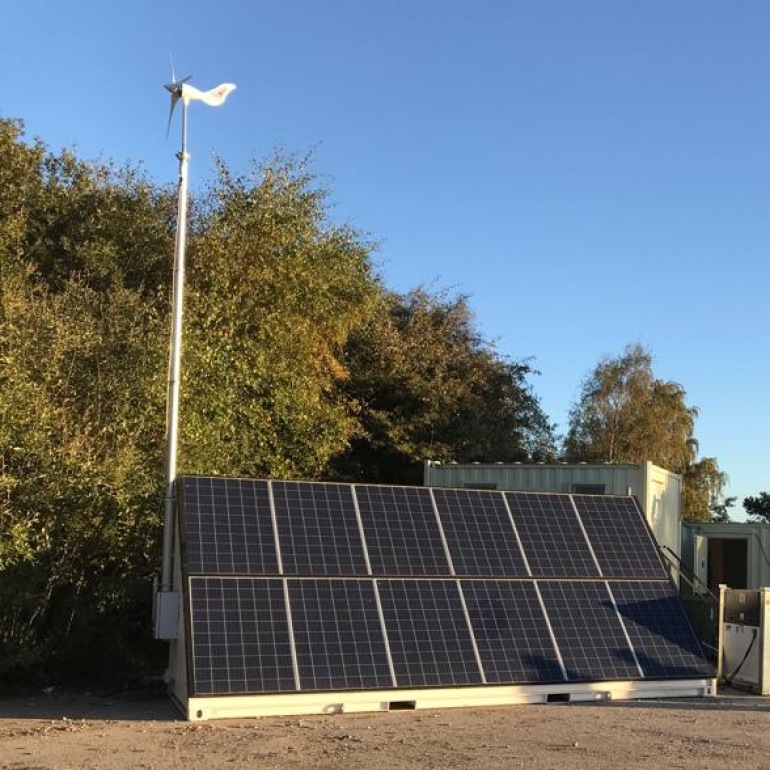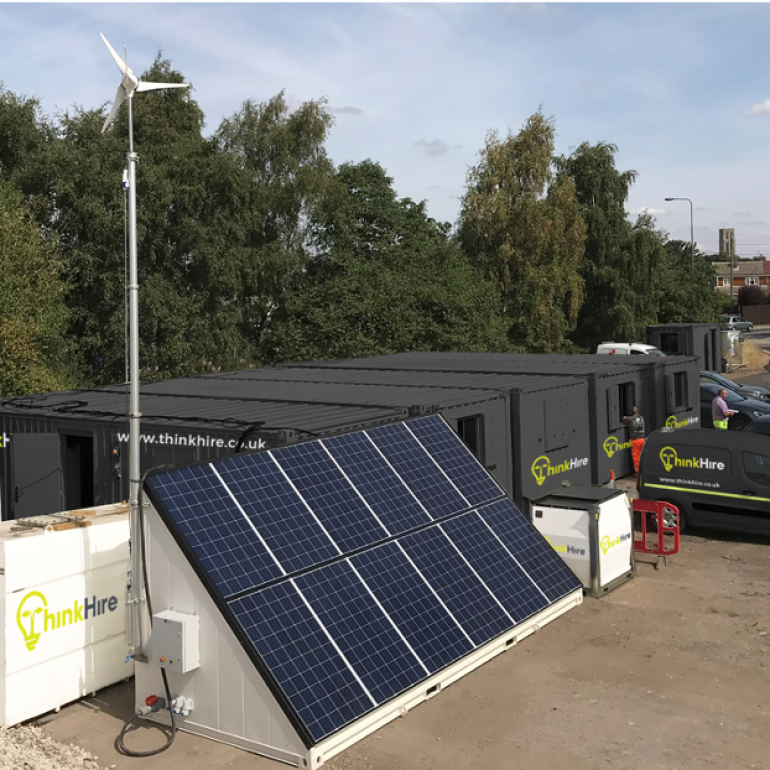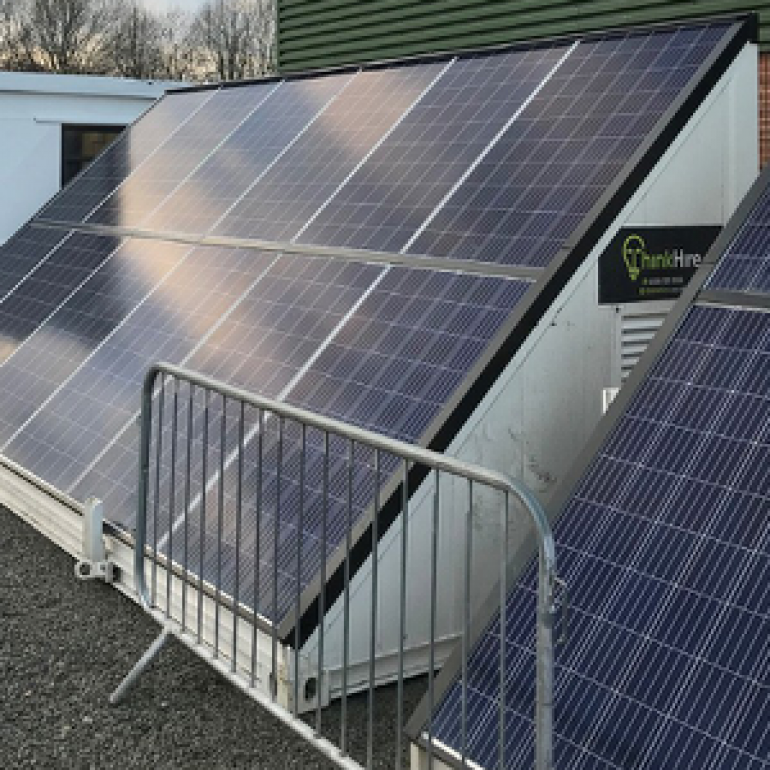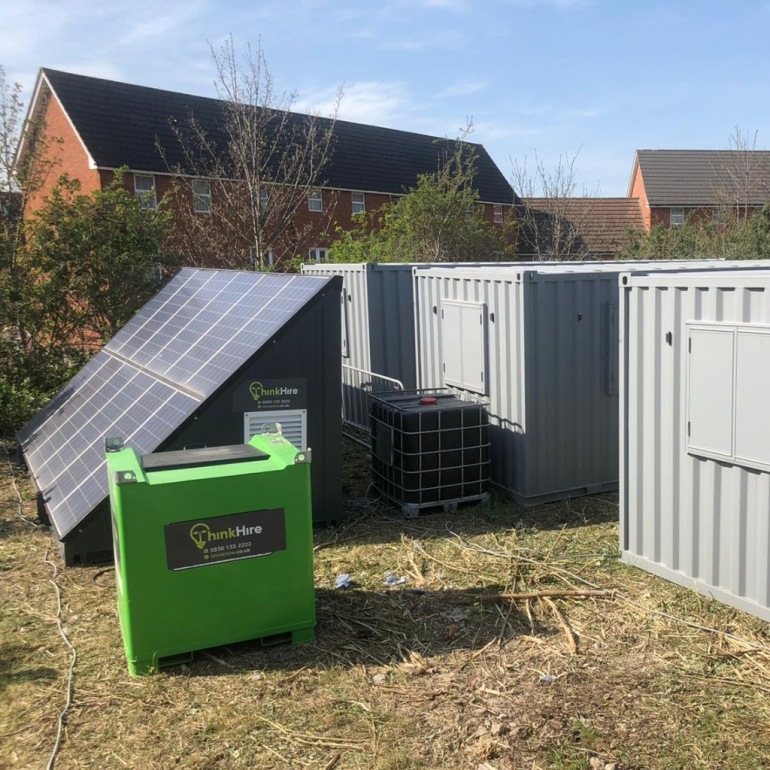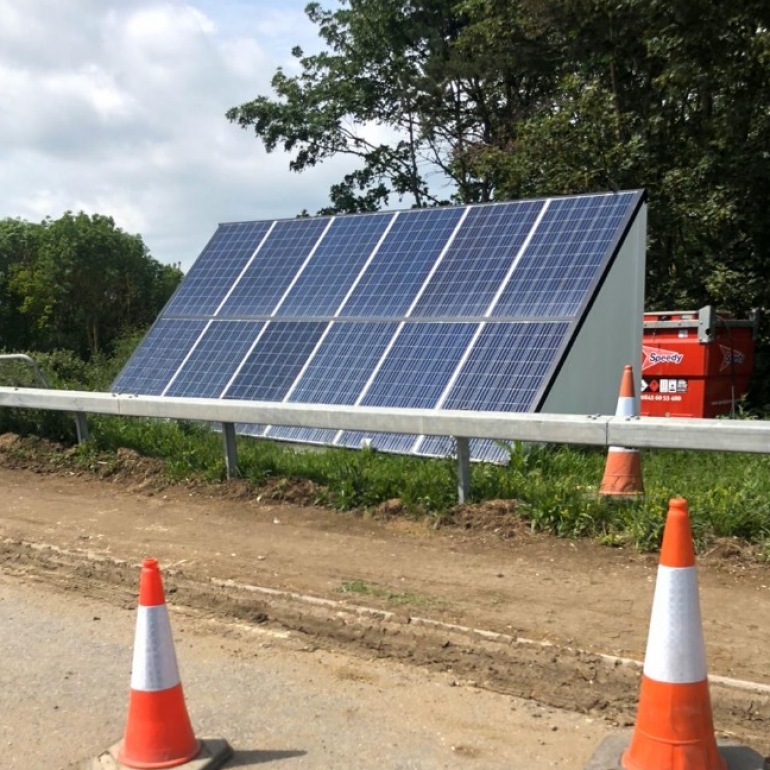 Developed to provide an off-grid power supply, integrating renewable- power and storage with diesel-power back-up to reduce fuel consumption and carbon emissions. This unit also reduces fuel costs by up to 80% when compared to a conventional diesel generator and reduce Co2 by over 50%.
This Solatainer line has an adaptable power system and both battery banking and ancillary generator power can be scaled up or down within the Solatainer to provide the power you really need.
During daytime operation the energy created by the solar panels is harvested and stored in an on-board lithium ion battery pack.
The standby generator is configured to run only when the batteries are depleted to a state of charge configured prior to being set up on your project. Energy performance is monitored remotely via an online portal and monthly energy performance certificates are produced.
Key features and benefits
Reduced environmental impact and carbon footprint
Reduced generator runtime and service costs
Reduced noise emissions
Remote energy management as standard
Live energy reporting as standard
Single phase and 3 phase configurations
Can be used as direct replacement for diesel gensets upto 70kVA
Adaptive power source
Option to synchronise to multiple sets
Specifications
Electrical Properties

Max Rated Power
59kWh
Max Apparent Power
30-70kVA
AC Nominal Voltage
400/230/115 V
Operating range
-25°C/+60°C
Rated frequency/ voltage
50 Hz
Max Output Current
32A

Mechanical Properties

Dimensions (L x W x H)
6.06 x 2.44 x 2.59(m)
Weight Static
Approx. 3000-5000kg
Static Load (Snow)
5400 Pa
Static Load (Wind)
2400 Pa
PV Module
High Transmission Glass

Generator

Fuel
Diesel
Maximum Power
15-35kVA
Rated Power
13-29kW

Energy Storage

Nominal Voltage Capacity
51.8V
Capacity Electricity
From 126Ah
Battery Storage
From 12-24kWh
PV Panel input
Max. 4kWh
Products
Download the ThinkHire Brochure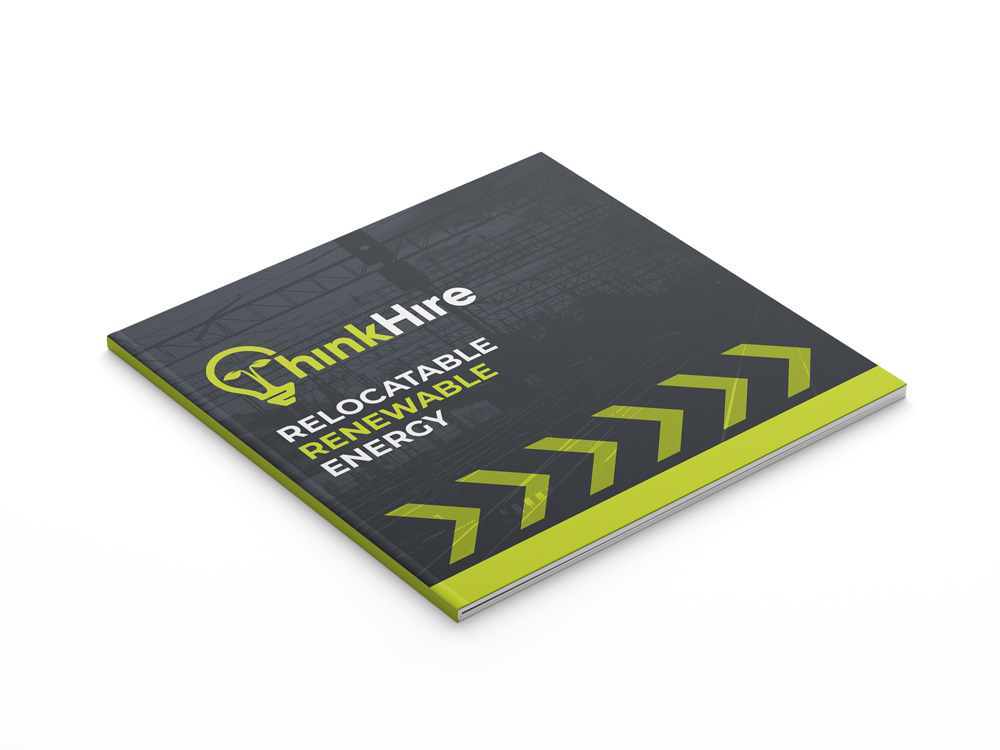 We have over 60 years combined experience in the design, manufacture, hire and sale of innovative products, with an environmentally considerate power supply.