Baselight ECO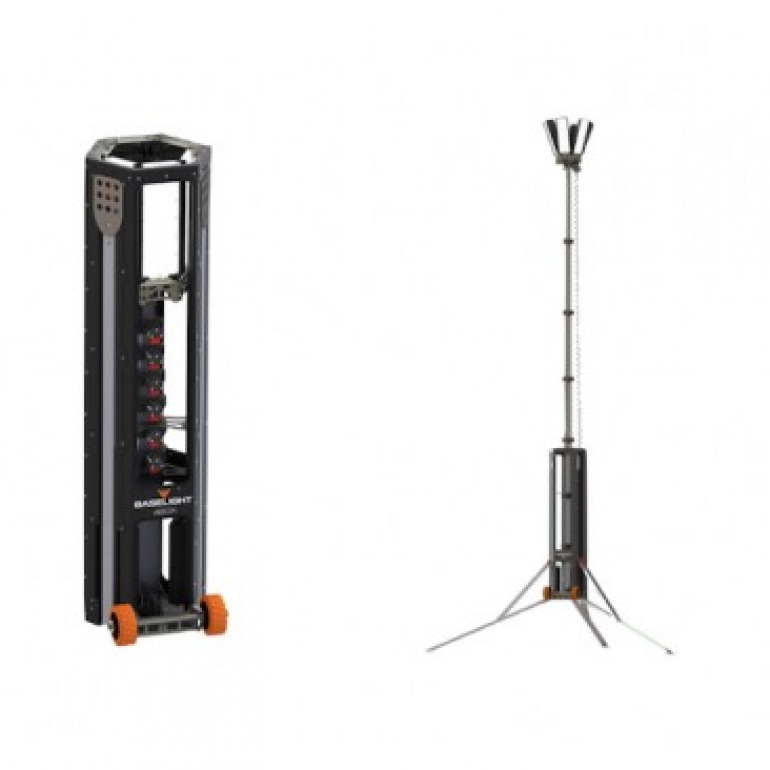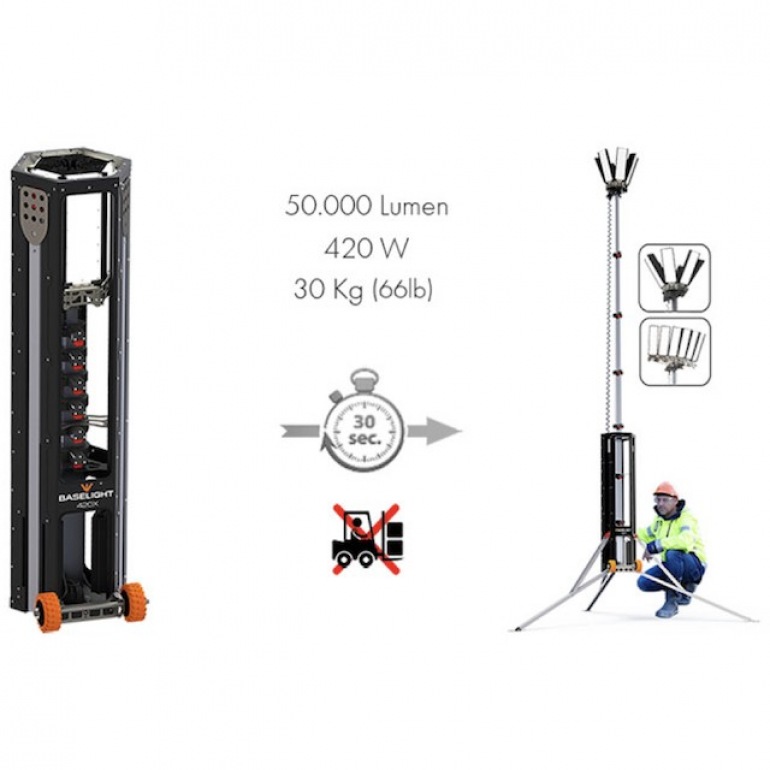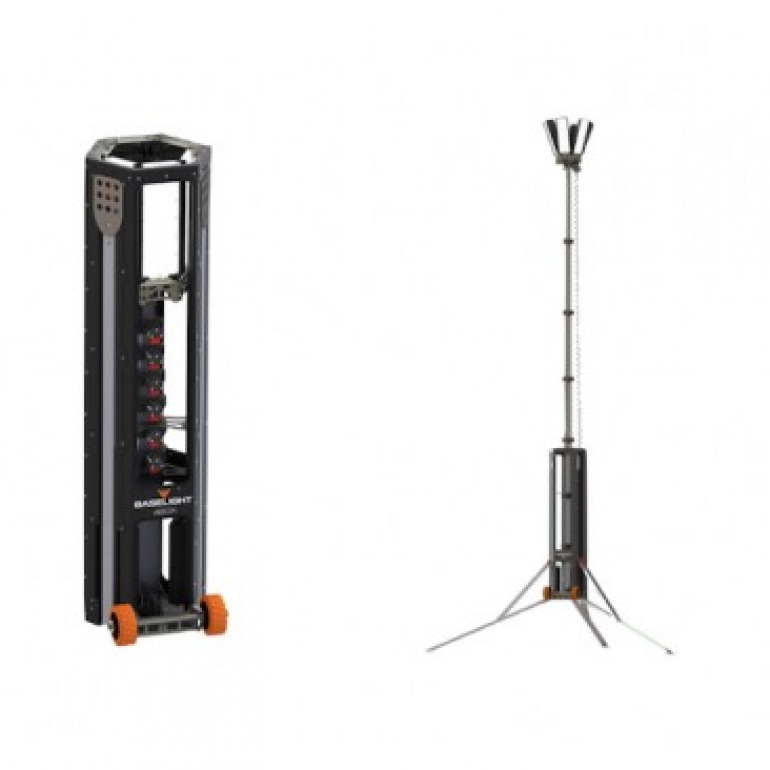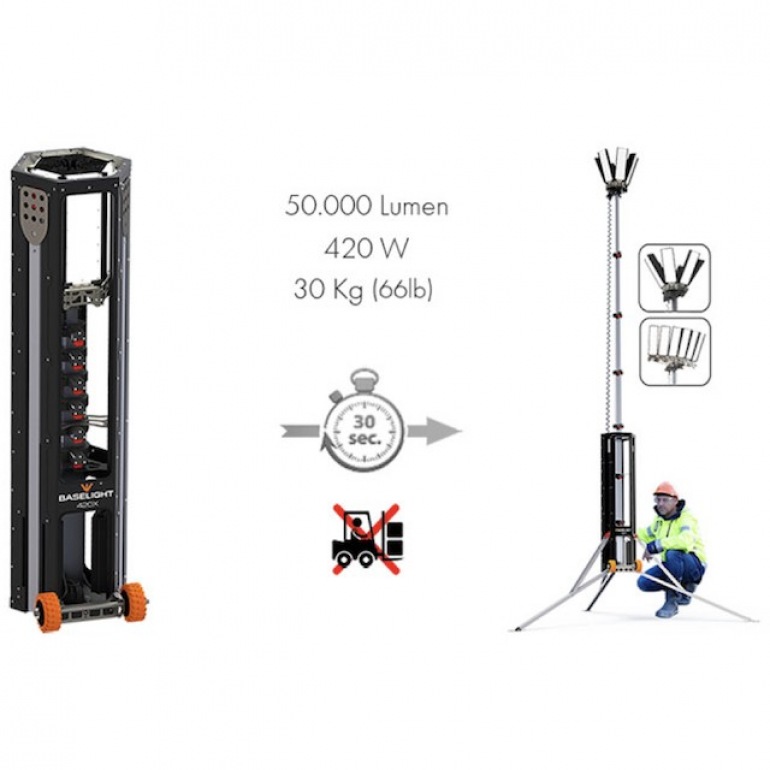 PRODUCT CODE: SL-BLE
Baselight is the only truly portable light system in the world that can produce 50 000 lumens with a power consumption of 420W. The innovative lens technology makes sure that all available light is placed where it is needed. On the ground. As an indication of efficiency it easily outperforms a 4x400W halogen system with about 30% more light. At the same time consuming 75% less energy.
This portable LED site light is a fully self contained system. All components needed for the light tower to operate are integrated in the rugged chassis. The weight (30kg/66lb) and size makes it easy for a person to carry and lift. This makes repositioning on a work site easy and fast as no lifting equipment is needed. The hexagon design allows for three foldable legs that can be individually angled for placement on uneven ground and it can withstand winds of up to 20 m/s without support lines.
Key features and benefits
6 x 70W LED fully adjustable swivel, tilt & dimmable lighting head (230V or 110V power required)
Illuminates 2,800m2 @5 lux
Can be powered from either a small generator "from 1kVA", a rechargeable battery pack or mains power, allowing multiple power options for 100% flexibility on site
4.5m vertical aluminium manual mast with quick, easy and simple erection
3 x foldable stabiliser legs, giving total stability for both indoor and outdoor use
2 x solid roller bearing wheels for easy portability and set up
Very compact when stowed for ease of storage & transport
Specifications
| | |
| --- | --- |
| Lighting and Mast | |
| Illumination @5 lux | 2800m3 |
| Lighting Head | 6x 70W LED |
| Max Mast Height | 4500mm |
| Mast Type | Manual |
| Certified Wind Stability | 20m/s |
| Light Direction | 180/360 Degrees |
| Dimensions - Stowed | |
| Height | 300mm |
| Width | 300mm |
| Length | 1200mm |
Download the ThinkHire Brochure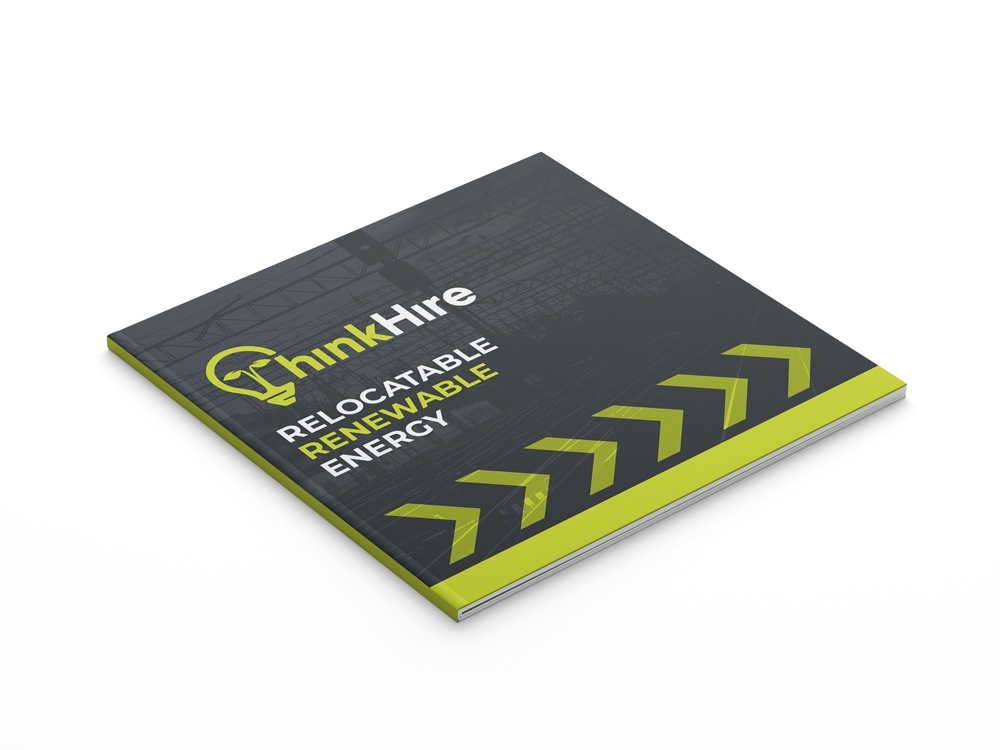 We have over 60 years combined experience in the design, manufacture, hire and sale of innovative products, with an environmentally considerate power supply.