Solar Loo 2 Self-contained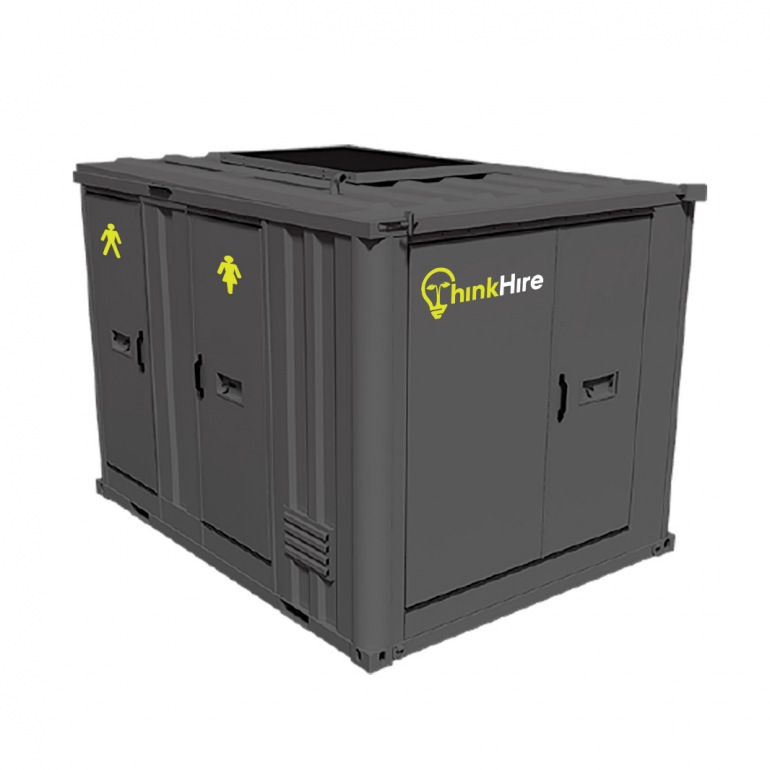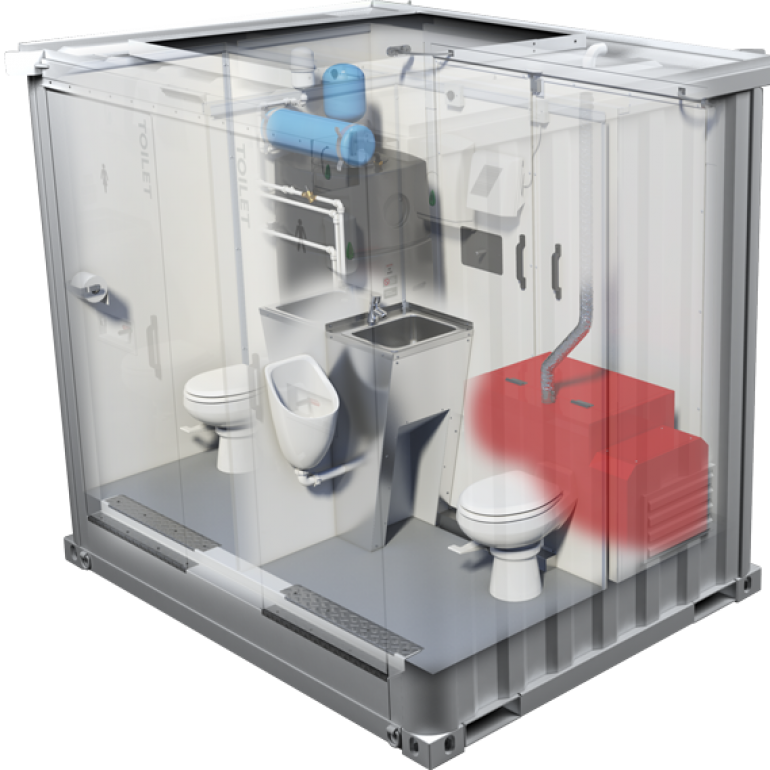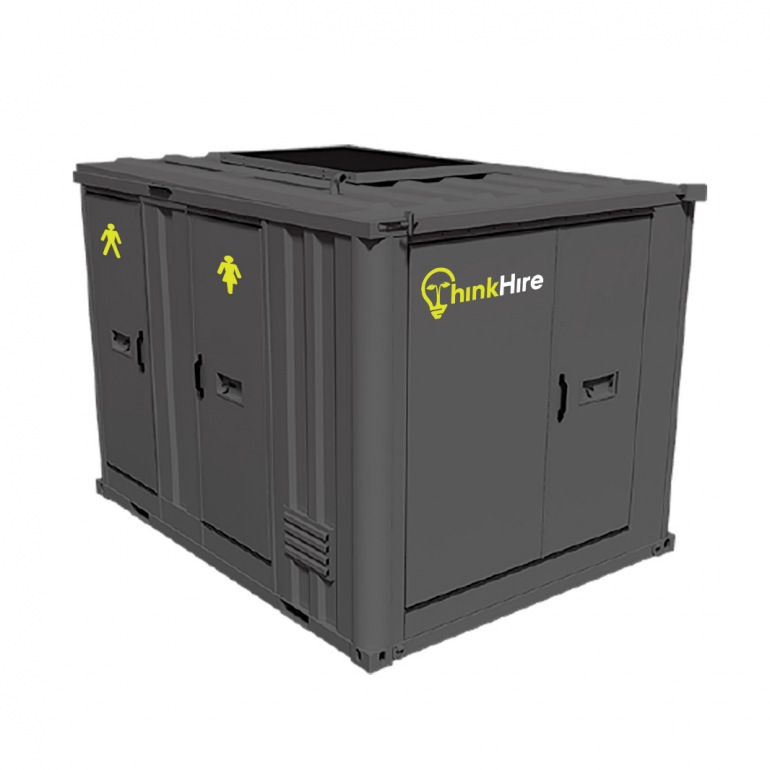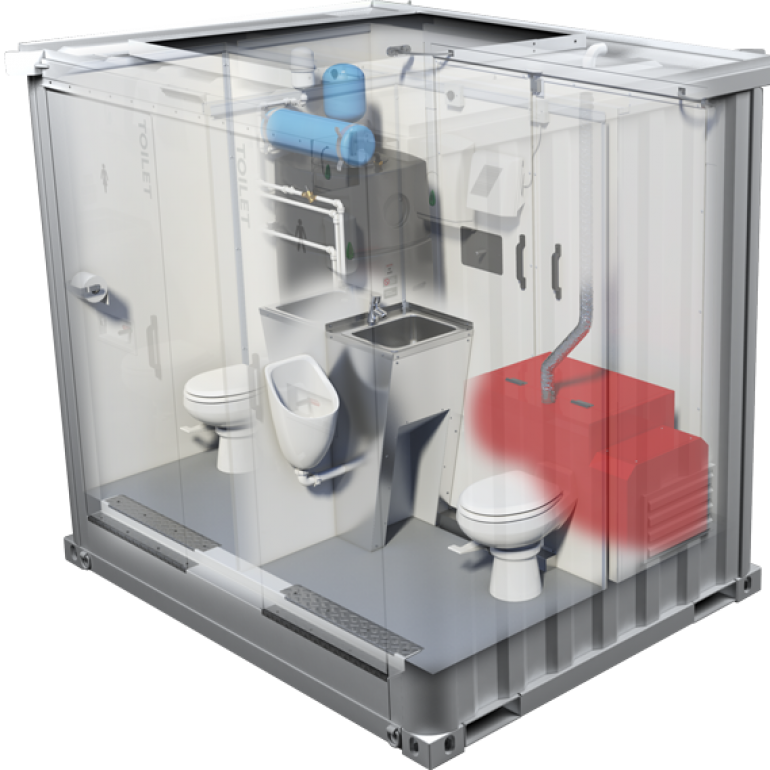 PRODUCT CODE: ESA-SL
Our Solar Loo 2 is a fully self-contained and free-standing 2-person portable toilet unit that provides hot running water, heated interior and an odourless clean freshwater flush. No chemicals and no need for mains utility connections.
All of our Solar Loo 2 units are fitted with PIR sensors which activate LED lighting both inside and out, ensuring access egress is illuminated when you need it to be.
The Solar Loo 2 is perfect for applications whereby no mains service connections are available or to reduce energy consumption and cost vs traditional diesel generator connected toilets and amenity blocks.
Key features and benefits
Fully compliant with UK legislation
2 separate toilet stalls, 1 with additional urinal
Stand-alone unit with onboard back-up 2.3 kVA generator
Solar-powered for free clean energy
Freshwater chemical-free micro-flush toilet
Interior 12v LED lighting with PIR sensor
Exterior 12v LED lighting with PIR sensor
Hot-water handwashing facilities
Fore-arm sink
Towel and soap dispensers
Heater
Below is the HSE guidance on how many toilets your workplace should have and guidance on welfare provisions
https://www.hse.gov.uk/contact/faqs/toilets.htm
https://www.hse.gov.uk/pubns/indg293.pdf
Specifications
| | |
| --- | --- |
| Attribute | Measurement |
| Unit Height | 2535mm |
| Unit Width | 2243mm |
| Unit Length | 2600mm |
| Net Weight | 1520kg |
| Waste Tank Capacity | 442L |
| Grey Water Capacity | 30L |
| Fresh Water Capacity | 500L |
| Fuel Tank Capacity | 56L |
| Power | Solar Hybrid c/w 2.7kVa generator |
Download the Think Hire Brochure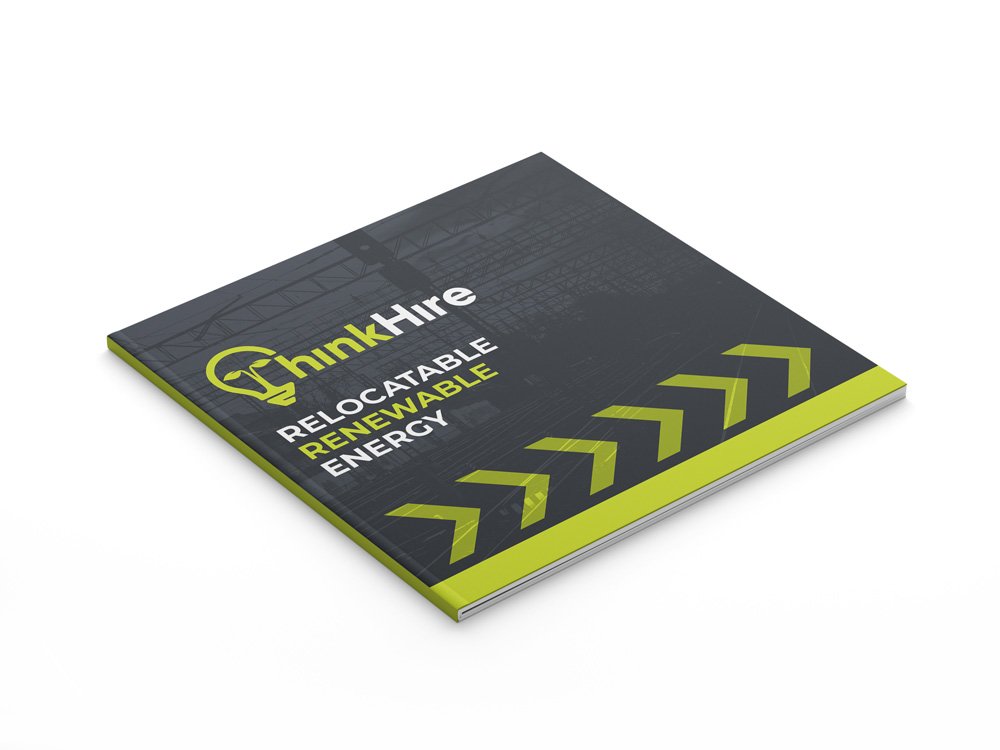 We have over 60 years combined experience in the design, manufacture, hire and sale of innovative products, with an environmentally considerate power supply.