Battery Power For Off Grid Sites
Date: 24/10/21
Mains power from the grid is not always available on remote work sites, and even if it is, it is not always available, or conveniently accessible, across the whole of the site. This is where Think Hire hybrid power generators and battery units really come into their own, powering everything from site lighting to the new generation of electric plant and equipment.
Batteries not only provide a portable, dependable source of power, they also help to meet local environmental regulations by avoiding the need to run noisy generators through the night.
Think Hire offers a wide range of battery systems, from handy mobile units like the Hybrid Portable, to robust, containerised units capable of powering your whole site, such as the Cygnus 4. We can also provide all-in-one units delivering a complete power solution, such as the PowerCube 120, which includes a powerful battery, a diesel generator and a fully bunded fuel tank, offering a simple solution to reliable, round the clock power supplies.
More Than Just Batteries
Of course, battery power alone is only half the answer. Unlike many battery and generator hire companies, Think Hire also provides the power management you need to get the best out of your batteries, reducing costs and carbon emissions and avoiding the need to run generators at unsociable hours on site.
Think Hire power management can reduce generator use by a number of methods, cutting carbon emissions and reducing fuel costs. These include:
Load Shedding

– which automatically cuts non-critical power use when the battery is running low, prolonging battery life and avoiding the need for the generator to cut in.

Battery Charging

– Think Hire's Hybrid Energy Management System (HEMS) monitors battery charge levels through the day to ensure it reaches the evening hours with a full charge. This provides the maximum battery life to last through the night, cutting generator use to a minimum.

Automatic Switching

– units such as site lighting can be controlled by sensors so that they are only used when needed. Light sensors can ensure site lighting is only on at night, while motion sensors can switch site lighting on and off as needed. Both will preserve battery power and avoid wasted energy.

Timed Switching

– other units, such as drying rooms, can be set to turn off after they have served their purpose, so that they do not run unnecessarily through the night draining the battery.
Charing Your Batteries
As a leading supplier of solar and hybrid power generators, Think Hire can help you to charge your batteries in the most cost effective and environmentally friendly way possible. Our state of the art site battery units for hire allow you to maximise your use of solar power so that your site can be powered with green energy both day and night. For example, in the Solartainer, battery capacity can be scaled up or down to ensure that you have all the power you need, whenever you need it.
To find out more about the flexibility, energy savings and smart technology of Think Hire's battery power systems or hybrid power generators, talk to our friendly team today or visit the generator and battery pages on our website.
Download the ThinkHire Brochure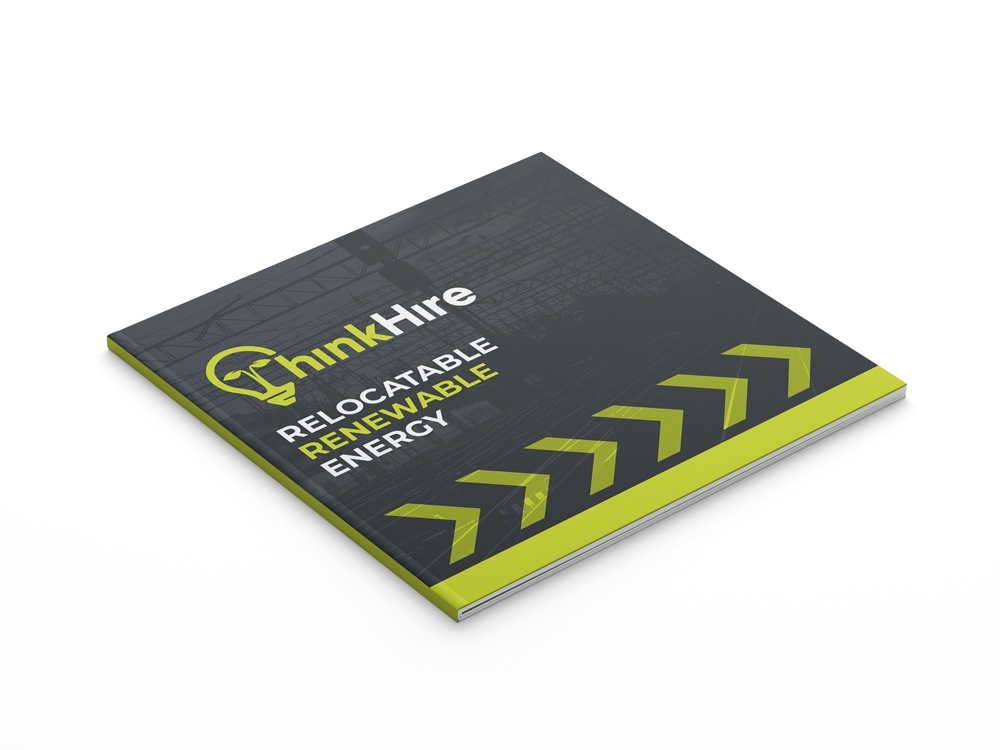 We have over 60 years combined experience in the design, manufacture, hire and sale of innovative products, with an environmentally considerate power supply.